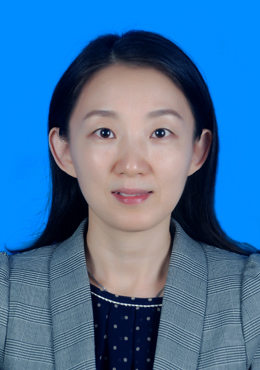 李丹
发布于:2018-10-17 星期三 19:23:46 点击数:3960
基本信息
李丹,教授,博士生导师。2004年在中南大学湘雅医学院获博士学位。2009年-2010年在英国牛津大学Ludwig癌症研究所从事博士后研究。2004年-至今在湖南大学生物院从事科研与教学工作。近年来,在国内外学术刊物上发表研究论文30余篇,主持国家自然科学基金面上项目3项,以及省、校级项目多项。曾作为主要研究人员之一先后获2004 年国家科学技术进步二等奖(第7)和2008 年湖南省自然科学优秀学术论文二等奖(第1);先后获湖南省普通高校青年骨干教师(2009)、湖南省优秀硕士学位论文指导教师(2014, 2015)、湖南大学优秀教师(2014)等奖励。学术兼职:国家自然科学基金通讯评审专家、教育部学位中心学位论文评阅通讯评审专家、湖南省神经科学学会理事等。
Professor Dan Li obtained her Ph.D. degree in genetics from Xiang Ya Medical College of Central South University in 2004, and then joined Hunan University. She completed her postdoctoral training in the Ludwig Institute for Cancer Research at Oxford University in UK from 2009 to 2010. Her research interest has been focusing on medical genetics and molecular biology in development. So far, she has published more than 30 scientific papers in professional journals. The grants she has received are from different sources including National Natural Science Foundation of China. As a primary member, she won the Second Class Prize of the State Scientific and Technological Progress Awards of China in 2004 and the Second Class Prize in Outstanding Scientific Theses of the 12th Natural Science of Hunan Province in 2008. The other awards she won include outstanding supervisor of thesis for master's degree of Hunan Province (2014, 2015), outstanding teacher of Hunan University (2014), etc.
课程名称:分子生物学

课程英文名:molecular biology

学时/学分:56/3.5

适合专业:生物技术、生物医学工程

专业性质:本科专业必修课

课程编号:0

课程简介:

进入课程主页



课程名称:现代免疫学

课程英文名:modern immunology

学时/学分:32/2

适合专业:生物技术、生物医学工程

专业性质:本科专业选修课

课程编号:0

课程简介:

进入课程主页



课程名称:现代分子生物学

课程英文名:modern molecular biology

学时/学分:32/2

适合专业:生化与分子生物学、生物医学工程

专业性质:研究生学位必修课程

课程编号:0

课程简介:

进入课程主页



课程名称:分子免疫学

课程英文名:molecular immunology

学

时/学分:32/2

适合专业:生化与分子生物学、生物医学工程

专业性质:研究生学位选修课

课程编号:0

课程简介:

进入课程主页
教育背景
学术兼职
国家自然科学基金通讯评审专家
教育部学位中心学位论文评阅通讯评审专家
湖南省神经科学学会理事
研究领域
研究方向: 医学遗传与发育分子生物学
研究兴趣主要包括:(1)生殖疾病的分子机理研究;(2)细胞分化发育的表观遗传调控
学术成果
1. Caihong Liu, Huan Yang, Zhijie Xu, Dan Li, Meiyu Zhou, Zhihui Shi, Lanyan, Zhu, Kui Xia, Lifang Yang* and Rui Zhou*. MicroRNA-548l is involved in the migration and invasion of non-small cell lung cancer by targeting the AKT1 signaling pathway. J Cancer Res Clin Oncol,2015;141(3):431-41.
2. Zhuoxian RONG, Dan LI*, Xiaowen LIU, Zhiyong LIU, Daobing WU, Xuanming LIU. Screening of miRNAs and their possible targets in response to TGF-β1 based on microRNA array and proteomics comparative analysis in mouse GC-1 spg cell line. Int J Mol Med, 2015, 35:821-828.
3. Lifang Yang, Weizhong Zeng, Dan Li, Rui Zhuo. Inhibition of cell proliferation, migration and invasion by DNAzyme targeting MMP-9 in A549 cell. Oncology Reports, 2009,22 (1):121-126
4. Yunsheng Zhang; Lifang Yang; Yiting Lin; Zhuoxian Rong; Xiaowen Liu; Dan Li*. SPATA12 and its possible role in DNA damage induced by ultraviolet-C. PLoS ONE, 2013, 8(10): e78201.
5. ZHENG YuanQing, TONG ChunYi, WANG Bei, XIE Ying, LIAO HongDong, LI Dan* & LIU XuanMing*.The Development and Application of Tumor-targeting Magetic Nanoparticles FA-StNP@Fe2O3 for Hyperthemia. Chin Sci Bull, 2009, 54(17):2998-3004.
6. LI Dan, YANG Lifang, LU Guangxiu*. Expression and possible functions of a novel gene SPATA12 in human testis. Journal of Andrology, 2007, 28(4):502-512
7. Ouyang Q, Zhao X, Feng H, Tian Y, Li D, Li M, Tan Z*. High GC content of simple sequence repeats in Herpes simplex virus type 1 genome. Gene, 2012;499 (1):37-40.
8. Dan LI*, Yiting LIN, Yunsheng ZHANG, Zhiwen LIU, Zhuoxian Rong, Xuanming LIU*.Transcriptional Regulation of Human Novel Gene SPATA12 Promoter by AP-1 and HSF. Gene,2012,511:18-25
9. Yiting LIN, Yunsheng ZHANG, Xuanming LIU,Zhiwen LIU, Zhuoxian Rong, Dan LI*. Microarray-based analysis of the gene expression profile in GC-1 spg cells transfected with spermatogenesis associated gene 12. International Journal of Molecular Medicine, 2013,31:459-466
10. LI Dan, LU Guangxiu*. Identification and expression of a novel human testis-specific gene by digital differential display. Chinese Medical Journal, 2004,117(12): 1791-1796.
11. Shihua ZHOU, Ziqian MIN, Kang SUN, Sijie QU, Jinrun ZHOU, Hongyan DUAN, Huawei LIU, Xiaowen LIU, Zhijun GONG, Dan LI*. miR-199a-3p/Sp1/LDHA axis controls aerobic glycolysis in testicular tumor cells. Int J Mol Med, 2018;42(4):2163-2174.
12. XIAOWEN LIU, HONGYAN DUAN, SHIHUA ZHOU, ZHIYONG LIU, DAOBING WU, TING ZHAO, SHAN XU, LIFANG YANG*, DAN LI*. microRNA-199a-3p functions as tumor suppressor by regulating glucose metabolism in testicular germ cell tumors. Molecular Medicine Reports,2016,14:2311-2320.
奖励与荣誉
1. 湖南省优秀硕士学位论文指导教师 (2015,2014)
2. 湖南大学优秀教师 (2014)
3. 湖南大学优秀硕士学位论文指导教师(2013, 2014)
4. 湖南省高校优秀青年骨干教师(2009)
5. 2008年度湖南省第十二届自然科学优秀学术论文二等奖(第1)
6. 2004年度国家科学技术进步奖二等奖(第7)