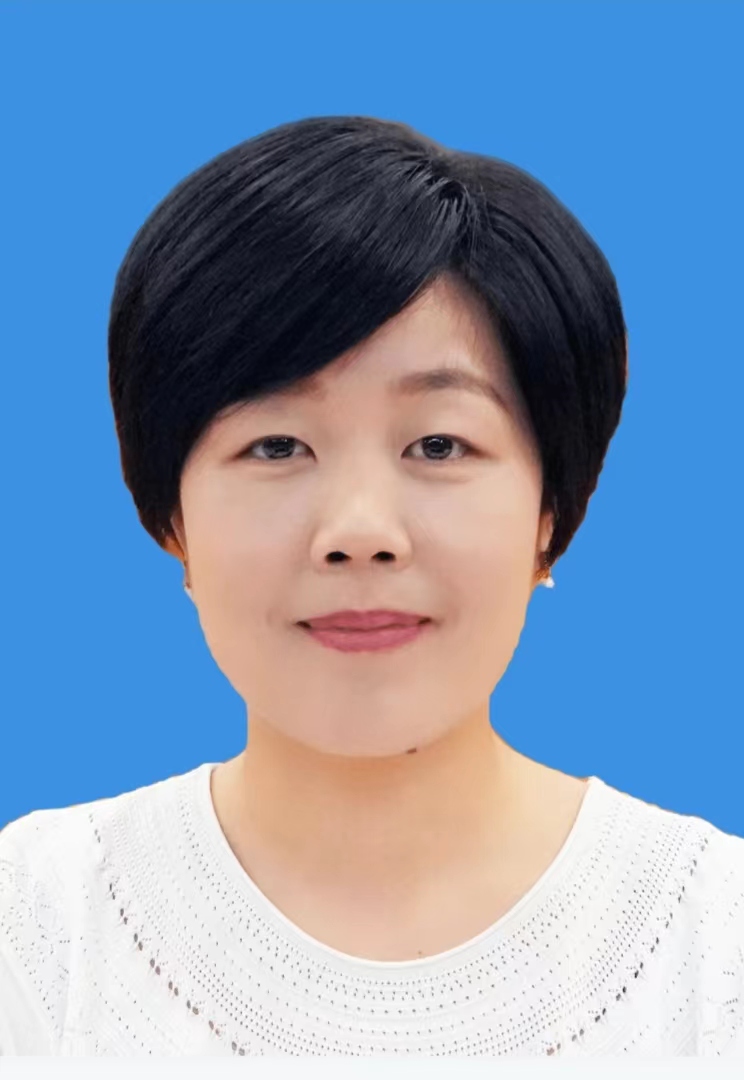 胡雪君
发布于:2018-12-12 星期三 16:09:15 点击数:1585
管理科学与工程专业博士,现任湖南大学工商管理学院工商管理系助理教授,主要从事运营管理、项目管理、供应链管理等领域的研究。
基本信息
胡雪君,管理科学与工程专业博士,现任湖南大学工商管理学院工商管理系助理教授,主要从事运营管理、项目管理、供应链管理等领域的研究。
教育背景:
2011/09-2016/06,管理科学与工程专业博士,华中科技大学 管理学院,导师:崔南方
2014/09-2015/09,国家公派联合培养博士研究生,比利时(荷语)鲁汶大学 商学院,导师:Erik Demeulemeester
2007/09-2011/06,物流管理专业学士,华中科技大学 管理学院,导师:徐贤浩
科研项目:
主持国家自然科学基金项目1项(青年科学基金项目): 复杂工程多项目中专享资源规划与鲁棒调度集成优化. 项目编号: 71701067. 起止时间: 2018/01/01—2020/12/31.
参与国家自然科学基金项目2项.
研究领域
运营管理、关键链项目管理、鲁棒项目调度、物流与供应链管理
讲授课程
研究成果
研究成果
[1] Xuejun Hu, Nanfang Cui, Erik Demeulemeester, Li Bie. Incorporation of activity sensitivity measures into buffer management to manage project schedule risk [J]. European Journal of Operational Research, 2016, 249(2): 717-727. [SCI检索]
Abstract: Critical Chain Scheduling and Buffer Management (CC/BM) has shown to provide an effective approach for building robust project schedules and to offer a valuable control tool for coping with schedule variability. Yet, the current buffer monitoring mechanism faces a problem of neglecting the dynamic feature of the project execution and related activity information when taking corrective actions. The schedule risk analysis (SRA) method in a traditional PERT framework, on the other hand, provides important information about the relative activity criticality in relation to the project duration which can highlight management focus. It is implied, however, that control actions are independent from the current project schedule performance. This paper attempts to research these defects of both tracking methods and proposes a new project schedule monitoring framework by introducing the activity cruciality index as a trigger for effective expediting to be integrated into the buffer monitoring process. Furthermore, dynamic action threshold settings that depend on the project progress as well as the buffer penetration are presented and examined in order to exhibit a more accurate control system. Our computational experiment demonstrates the relative dominance of the integrated schedule monitoring methods compared to the predominant buffer management approach in generating better control actions with less effort and an increased tracking efficiency, especially when the increasing buffer trigger point is combined with decreasing sensitivity action threshold values.
[2] Kaijun Leng, Wen Shi, Xuejun Hu, Lin Pan. Schedule of supply chain management project based on TOC[J]. Journal of Intelligent & Fuzzy Systems, 2017, 33 (5): 2801-2809. [SCI检索]
Abstract: Firms are being increasingly pressured under the current marketing environment, the uncertainty and risks has greatly influenced the Supply Chain Management project implementation. In this paper, we present a new buffer sizing method that takes into consideration the activity duration risk as well as the multi-resource constraint risk under uncertainty. First of all, the key risk factors are identified and the SCM activity duration risk is effectively assessed by using the Bayesian Network. Secondly, the resource constraint risk is appropriately determined by using the resource flow network. The, a reasonable buffer sizing method is developed for the construction of a stable critical chain scheduling plan. A numerical example and comparative study validate the effectiveness and practicability of the proposed method, which is capable of maintaining the schedule stability with a short project makespan, while ensuring a high on-time completion rate.
[3] Xuejun Hu, Erik Demeulemeester, Nanfang Cui, Jianjiang Wang, Wendi Tian. Improved critical chain buffer management framework considering resource costs and schedule stability [J]. Flexible Services and Manufacturing Journal, 2017, 29(2): 159-183. [SCI检索]
Abstract: The critical chain scheduling and buffer management (CC/BM) methodology has proven to be a favorable approach to schedule resource-constrained projects and to offer a valuable control tool for monitoring projects under uncertainty. The previous studies on CC/BM seem to have neglected the cost performance, which might render its wider applications to the modern economic activities that are mostly performed in a project way. This paper presents an improved CC/BM framework that allows additional resource allocation/reallocation to bring forward activity starting times based on cost and schedule stability criteria. In the planning phase, the decision is made concerning the regular resource availability period in order to minimize the expected resource costs. In the execution phase, a scheduled order repair method for rescheduling along with two reactive resource allocation procedures as the corrective action whenever delays are beyond a certain buffer threshold are presented and examined in order to exhibit a comprehensive project schedule/cost control system that is adaptive to the CC/BM management logic. Finally, our computational experiment demonstrates the benefits of the proposed reactive methods under different cost or availability parameters.
[4] Xuejun Hu, Nanfang Cui, Erik Demeulemeester. Effective expediting to improve project due date and cost performance through buffer management [J]. International Journal of Production Research, 2015, 53(5): 1460–1471. [SCI检索]
Abstract: The rapidly changing marketplace together with the increasing complexity of contemporary projects makes it more likely that project activities will have uncertain durations, incurring a generally low probability of on-time delivery. Thus, project control that aims to track the project performance and to expedite relevant activities when necessary has become the main aspect within the scope of project management in order to ensure a successful scheduling outcome. The Critical Chain Scheduling and Buffer Management (CC/BM) has shown to provide a popular approach to build robust project schedules and to offer a valuable control tool for coping with schedule variability. However, the most current buffer management (BM) practice faces a problem of neglecting the cost information when taking expediting actions. In view of this defect, we introduce a new control procedure on the basis of CC/BM that evaluates the probability of successful project completion relative to the cost of crashing and that determines when to expedite which activities in a cost-effective manner. Results of an experimental application of the proposed method present its relative dominance over the currently widely adopted BM approach with respect to project time and cost performance.
[5] 王建江, 徐培德, 邱涤珊, 胡雪君. 面向应急对地观测任务的多平台资源部署优化研究[J]. 运筹与管理, 2017, 录用待刊.
摘要:提出了一种基于遗传算法的面向应急对地观测任务的多平台资源部署优化方法。该方法通过把观测区域离散化为网格点的集合,将多平台资源部署问题形式化为一个组合优化问题,其目标是在一定响应时间约束下最大化观测区域覆盖率。设计的求解算法采用整数编码表示各平台资源的部署位置,使用精英保留策略加快算法收敛速度。仿真结果表明,该方法能够快速获得满意的卫星、飞艇、无人机多平台资源部署方案。
[6] 胡雪君, 崔南方, 赵雁. 基于活动工期风险和资源约束风险的缓冲大小计算方法[J]. 控制与决策, 2016, 31(8): 1513-1518.
摘要: 提出一种不确定情况下考虑活动工期风险和多资源约束风险的缓冲大小计算方法. 首先, 运用贝叶斯网络技术分析关键风险因素, 评估其造成的活动工期风险; 其次, 通过资源流网络方法衡量资源约束风险, 进而提出合理的缓冲配置方法以构建稳定的关键链调度计划. 通过算例分析和比较研究, 验证了所提出方法兼具有效性和实用性, 能够在保证较高按时完工率的同时, 有效缩短项目工期并保持进度计划稳定.
[7] 崔南方, 赵雁, 胡雪君, 田文迪. 关键链断裂情况下的缓冲设置方法比较研究. 运筹与管理, 2016, 25(3): 255-260.
摘要:应用关键链项目管理方法时,由于项目的复杂性,在确定关键链和非关键链后,进一步插入汇入缓冲时,常常会出现资源再次冲突,需要对计划进行重排,重排后又出现关键链断裂、汇入缓冲起不到保护作用等问题。针对这些问题,本文采用分散缓冲法制定项目调度计划,并用项目实例证明了方法的可行性和通用性,且设计仿真实验将分散缓冲计划与重排后的关键链调度计划进行比较,结果发现当项目活动时间的变化性较小时,应用分散缓冲法还可以获得较好的项目绩效。
[8] 崔南方, 赵雁, 胡雪君. 鲁棒性项目调度中缓冲设置方法. 控制与决策, 2014, 29(2): 368-372.
摘要:研究应对不确定因素的鲁棒性项目调度, 针对其所用时间缓冲区技术中的两种重要方法——集中缓冲和STC (starting time criticality) 分散缓冲, 采用仿真模拟实验, 以项目管理库中的帕特森例1为对象, 进行详细的比较研究. 研究结果表明, 分散缓冲法具有更好的解鲁棒性; 当活动时间的不确定性程度较大时, 集中缓冲法的质量鲁棒性较好; 当项目工期较紧时, 分散缓冲法具有更好的鲁棒性. 这些研究结论为管理者在特定的项目环境下选择合适的缓冲方法提供了决策依据.
[9] 王艺, 崔南方, 胡雪君. 关键链项目调度中复合接驳缓冲设置方法. 工业工程与管理, 2014, 19(3): 47-52.
摘要:针对关键链项目管理中接驳缓冲的插入可能引起的关键链转移、溢出、资源冲突等问题,提出了非关键链上复合接驳缓冲设置方法。该方法将非关键链接入关键链的接入点依据其性质不同进行属性分类,不同接入点采取不同的缓冲计算方法,并将部分项目缓冲前置到关键链中间。最后通过仿真实验,对提出的复合缓冲方法项目计划和根方差方法基础上生成的项目计划进行了对比研究。结果表明,所提方法能取得更好的项目执行绩效,设置的缓冲对项目计划能起到更好的保护作用。