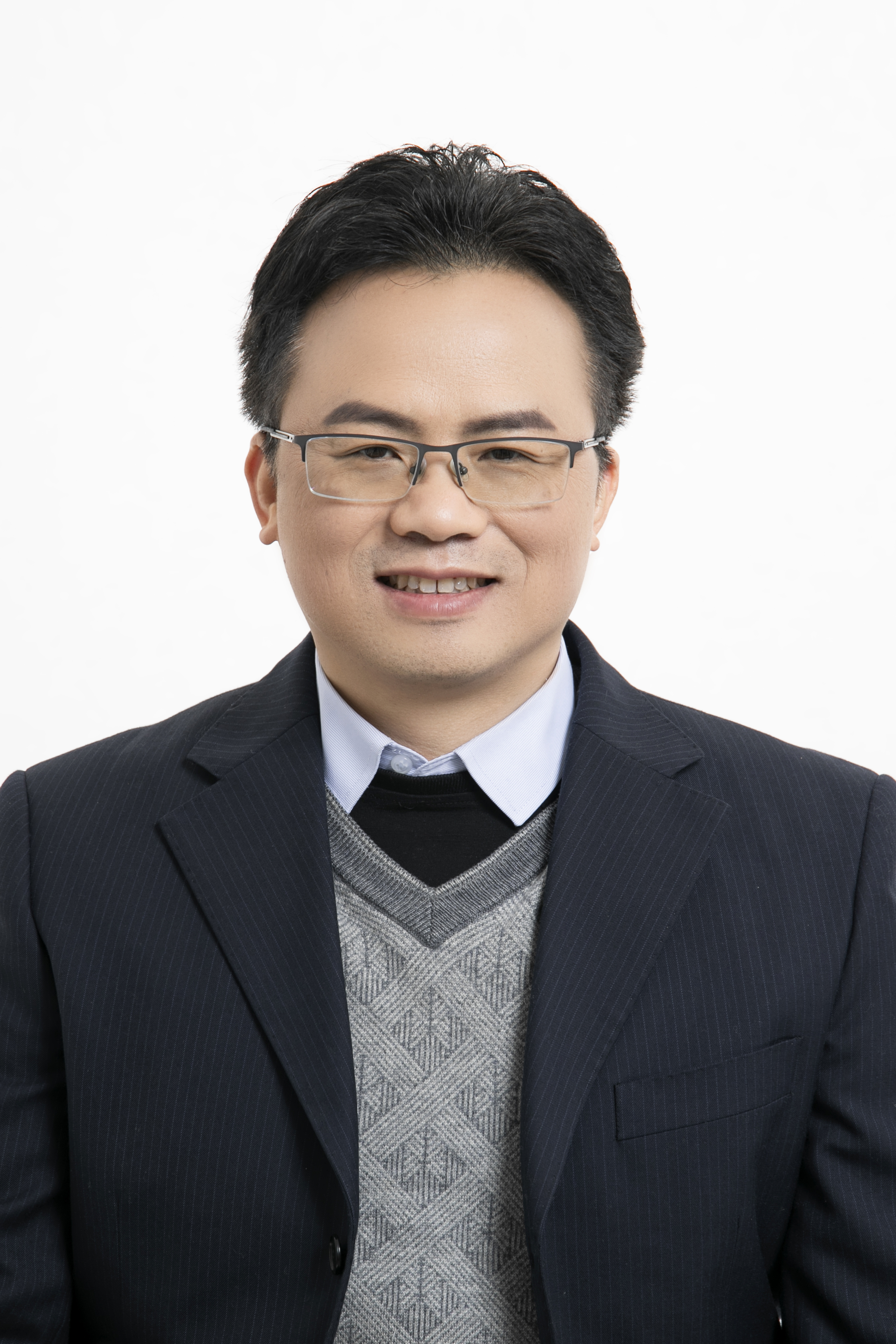 覃宏涛
发布于:2018-10-18 星期四 10:00:19 点击数:5808
基本信息
1995年本科毕业于武汉大学,2000年获得浙江大学硕士学位。2006年获得美国爱荷华州立大学(Iowa State University)遗传学博士学位。博士毕业后,2006年至2012年在冷泉港实验室(Cold Spring Harbor Laboratory)从事博士后研究工作。2012年受聘为湖南大学生物学院生物医学工程系教授。
本实验室长期招收硕士、博士研究生及博士后
研究人员,欢迎垂询!联系方式:(qinhongtao@hnu.edu.cn)
Dr. Qin received his B.S. degree in Genetics from Wuhan University, and then graduated from Zhejiang University with a M.S. degree in Plant Pathology. He obtained his Ph.D. degree from Iowa State University in 2006. His postdoctoral training was done at Cold Spring Harbor Laboratory. In 2012, Dr. Qin joined the College of Biology at Hunan University and is currently a professor in the Department of Biomedical Engineering.
课程名称:遗传学/遗传学A 课程英文名:Genetics
学时/学分:48/3.0 适合专业:生物技术
专业性质:专业核心 课程编号:BS05023/BS05033
课程简介: 进入课程主页
Genetics is one of the required core courses for the Undergraduate Programs of Biotechnology major and Biomedical Engineering major. This course is taught in English. The main goal of the course is to introduce the basic concepts and research approaches of mordent Genetics, focusing on transmission, molecular and population Genetics.
课程名称:分子遗传学进展 课程英文名:Advanced topics in molecular genetics
学时/学分:16/1 适合专业:生物技术、生物医学工程
专业性质:专业选修 课程编号:BS06006
课程简介: 进入课程主页
This class discusses current literatures in active research areas of Molecular Genetics, including genetic coding, genome editing, chromosome structure, gene expression regulation, non-coding RNA and epigenetics. Since this is a senior level course, the students will be expected to understand some basic molecular genetics. Student will be expected to read the assigned papers from the current literature before class. In the class, students will be assigned into groups and discuss these papers.
教育背景
1995年本科毕业于武汉大学
2000年获得浙江大学硕士学位
2006年获得美国爱荷华州立大学(Iowa State University)博士学位
工作履历
教授 2012年8月-至今
湖南大学生物学院生物医学工程系
博士后2006年5月-2012年8月
美国冷泉港实验室 (Cold Spring Harbor Laboratory)
助理讲师 1995年7月-1997年8月
广西大学生物化学教研室
学术兼职
湖南省神经科学学会常务理事
湖南省实验动物学会专业委员会
研究领域
研究大脑如何调控动物行为和生理,建立相关神经系统疾病(比如抑郁症、疼痛、颅脑伤等)的动物模型并研究其病理发生、发展的神经和分子机制。主要研究手段包括行为、分子、遗传、免疫组化、生物信息和功能性成像等。
近期主要研究方向:
1. 慢性应激(长期压力)对认知功能的影响及其神经环路和分子机制。
2. 伤害性感受的中枢神经调节机制。
3. 中枢神经系统对先天免疫系统等生理过程的调控机制。
4. 嗅觉记忆的分子和神经环路机制。
学术成果
同行评议研究论文
Song, W.*, Zhao, L.*, Tao Y.*, Guo, X*, Jia, J., He, L., Huang, Y., Zhu, Y., Chen, P., Qin, H. (2019) The interruptive effect of electric shock on odor response requires mushroom bodies in Drosophila melanogaster. Gene Brain Behav, 18(2): e12488.

Cressy, M., Valente, D., Altick, A., Kockenmeister, E., Honegger, K., Qin, H., Mitra, P.P., Dubnau, J. (2014) Laboratory evolution of adenylyl cyclase independent learning in Drosophila and missing heritability. Gene Brain Behav, 13(6): 565-77.

Campbell, R.A., Honegger, K.S., Qin, H., Li, W., Demir, E., Turner, G.C. (2013) Imaging a population code for odor identity in the Drosophila mushroom body. J Neurosci., 33(25):10568-81.

Li, W., Cressy, M., Qin, H., Fulga, T., Van Vactor, D. and Dubnau, J. (2013) microRNA-276a Functions in Ellipsoid Body and Mushroom Body Neurons for Naïve and Conditioned Olfactory Avoidance in Drosophila. J Neurosci., 33(13):5821-33.

Qin, H., Cressy, M., Li, W., Izzi, S., Coravos, J. and Dubnau, J. (2012) Gamma neurons mediate dopaminergic input during aversive olfactory memory formation in Drosophila. Curr Biol., 22(7): 608-14.

Shuai, Y., Hu, Y., Qin, H., Campbell, R.A. and Zhong, Y. (2011) Distinct molecular underpinnings of Drosophila olfactory trace conditioning. PNAS, 108(50): 20201-6.

Qin, H., Dubnau, J. (2010) Genetic disruptions of Drosophila Pavlovian learning leave extinction learning intact. Gene Brain Behav, 9(2): 203-12.

Qin, H., Zhai, Z., and Powell-Coffman, J.A. (2006) The Caenorhabditis elegans AHR-1 transcription complex controls expression of soluble guanylate cyclase genes in the URX neurons and regulates aggregation behavior. Dev Biol, 298 (2): 606-15.

Qin, H. and Powell-Coffman, JA. (2004) The Caenorhabditis elegans aryl hydrocarbon receptor, AHR-1, regulates neuronal development. Dev Biol. 270(1):64-75.
专著章节
Jo Anne Powell-Coffman and Hongtao Qin (2011) Invertebrate AHR homologs: Ancestral functions in sensory systems (Chapter 28 in The AH receptor in biology and toxicology. Wiley: Hoboken, N.J., edited by Pohjanvirta, R.)