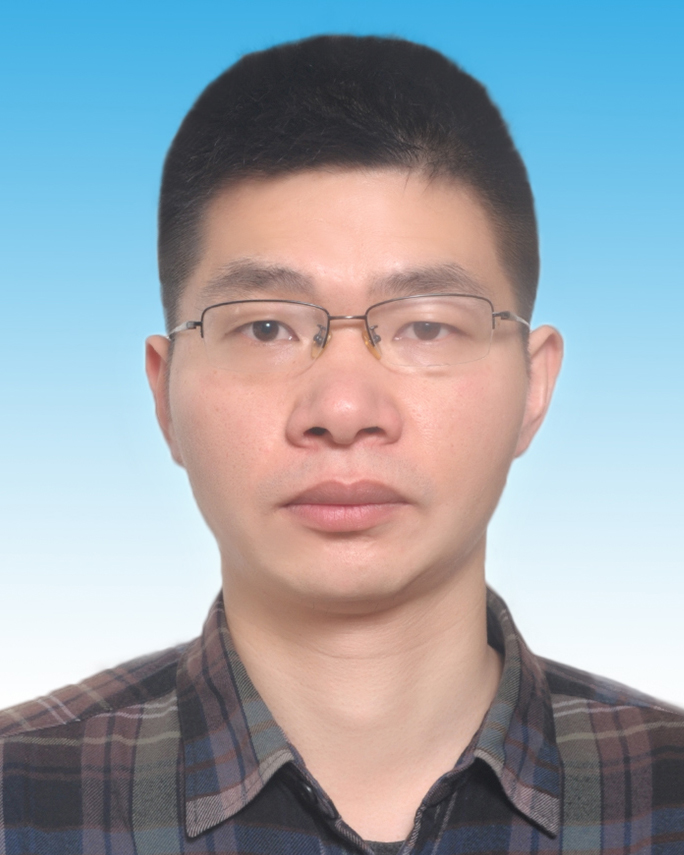 马超
发布于:2017-09-12 星期二 14:04:17  点击数:39073
基本信息
湖南大学材料科学与工程学院教授,博士生导师。2009年在中国科学院物理研究所获理学博士学位。主要研究领域为功能材料的透射电子显微学研究,利用先进的高分辨透射电子显微镜表征功能材料的微观晶体结构和电子结构特征,以理解结构与性能之间的关联。目前研究的材料体系主要包括过渡金属氧化物异质结、多铁性材料和新能源材料。
教育背景
2004.9-2009.6 中国科学院物理研究所,凝聚态物理专业,博士
2000.9-2004.7 武汉大学,物理学院,材料物理专业,学士
工作履历
2017.3-至今 湖南大学,材料科学与工程学院,教授
2014.5-2017.2 中国科学技术大学,合肥微尺度物质科学国家研究中心,副教授
2009.7-2011.7 美国Brookhaven国家实验室 凝聚态物理&材料系,访问学者
2012.9-2014.4 中科院物理研究所,先进材料与结构分析实验室,副研究员
2009.7-2012.8 中科院物理研究所,先进材料与结构分析实验室,助理研究员
学术兼职
研究领域
1. 透射电子显微学方法(STEM和EELS)
2. 过渡金属氧化物异质结
3. 多铁性材料
研究概况
主要研究方向为透射电子显微学方法(尤其是STEM像和EELS谱技术)及其在氧化物功能材料中的应用。通过在原子尺度内表征材料晶体结构和电子结构特征,以理解材料的微观结构和物理性能之间的关联。至今与人合作在Science, Nature, Phys. Rev. Lett., Advanced Materials, Nano Letters, Nature Communications等杂志发表SCI论文150余篇,累计被引用5700余次,H-index为36。

学术成果
ResearcherID:http://www.researcherid.com/rid/J-4569-2015

(一)发表论文
1. Yongsen Zhang, Wujun Zhang, Yuzhou Sun, Hongchun Yu, Jiangbo Lu, Nan Lin, Zuyong Wang, Nan Pan, Xiaoping Wang, Chao Ma*, Study of interfacial random strain fields in core-shell ZnO nanowires by scanning transmission electron microscopy, Micron 133 (2020) 102862.
2. Feng Jin*, Mingqiang Gu, Chao Ma*, Er-Jia Guo, Jin Zhu, Lili Qu, Zixun Zhang, Kexuan Zhang, Liqiang Xu, Binbin Chen, Feng Chen, Guanyin Gao, J. M. Rondinelli, and Wenbin Wu*, Uniaxial strain-controlled ground states in manganite films, Nano Lett. 20 (2020) 1131-1140.
3. Xu Li#, Xingxing Li#, Chunxiao Liu#, Hongwen Huang*, Pengfei Gao, Fawad Ahmad, Laihao Luo, Yifan Ye, Zhigang Geng, Guoxiong Wang, Rui Si, Chao Ma*, Jinlong Yang, and Jie Zeng*, Atomic-Level Construction of Tensile-Strained PdFe Alloy Surface toward Highly Efficient Oxygen Reduction Electrocatalysis, Nano Lett. 20 (2020) 1403-1409.
4. Long Yuan, Biyuan Zheng, Jens Kunstmann, Thomas Brumme, Agnieszka Beata Kuc, Chao Ma, Shibin Deng, Daria Blach, Anlian Pan, and Libai Huang*, Nature Materials (2020)
5. Jie-Nan Zhang#, Qinghao Li#, Chuying Ouyang, Xiqian Yu*, Mingyuan Ge, Xiaojing Huang, Enyuan Hu, Chao Ma, Shaofeng Li, Ruijuan Xiao, Wanli Yang, Yong Chu, Yijin Liu*, Huigen Yu, Xiao-Qing Yang, Xuejie Huang, Liquan Chen, and Hong Li*, Trace doping of multiple elements enables stable battery cycling of LiCoO2 at 4.6 V, Nature Energy 4 (2019) 594-603
6. Fang Li#, Yexin Feng#, Ziwei Li#, Chao Ma#, Junyu Qu, Xueping Wu, Dong Li, Xuehong Zhang, Tiefeng Yang, Yunqiu He, Honglai Li, Xuelu Hu, Peng Fan, Ying Chen, Biyuan Zheng, Xiaoli Zhu, Xiao Wang, Xiangfeng Duan,* and Anlian Pan*, Rational Kinetics Control toward Universal Growth of 2D Vertically Stacked Heterostructures, Adv. Mater. 31 (2019) 1901351.
7. Chao Ma*, Nan Lin, Zuyong Wang, Shiming Zhou*, Hongchun Yu, Jiangbo Lu, and Hongwen Huang, Origin of spin-state crossover and electronic reconstruction at the surface of a LaCoO3 nanoparticle, Phys. Rev. B 99 (2019) 115401.
8. Lina Cao#, Wei Liu#, Qiquan Luo#, Ruoting Yin, Bing Wang, Jonas Weissenrieder, Markus Soldemo, Huan Yan, Yue Lin, Zhihu Sun, Chao Ma, Wenhua Zhang, Si Chen, Hengwei Wang, Qiaoqiao Guan, Tao Yao, Shiqiang Wei*, Jinlong Yang*, and Junling Lu*, Atomically dispersed iron hydroxide anchored on Pt for preferential oxidation of CO in H2, Nature 565 (2019) 631.
9. Biyuan Zheng#, Chao Ma#, Dong Li#, Jianyue Lan, Zhe Zhang, Xingxia Sun, Weihao Zheng, Tiefeng Yang, Chenguang Zhu, Gang Ouyang, Gengzhao Xu, Xiaoli Zhu, Xiao Wang, and Anlian Pan*, Band Alignment Engineering in Two-Dimensional Lateral Heterostructures, J. Am. Chem. Soc. 140 (2018) 11193-11197.
10. Hongliang Li#, Liangbing Wang#, Yizhou Dai, Zhengtian Pu, Zhouhan Lao, Yawei Chen, Menglin Wang, Xusheng Zheng, Junfa Zhu, Wenhua Zhang*, Rui Si, Chao Ma, and Jie Zeng*, Synergetic interaction between neighbouring platinum monomers in CO2 hydrogenation, Nat. Nanotech. 13 (2018) 411.
11. Binbin Chen, Haoran Xu, Chao Ma, Stefan Mattauch, Da Lan, Feng Jin, Zhuang Guo, Siyuan Wan, Pingfan Chen, Guanyin Gao, Feng Chen, Yixi Su, and Wenbin Wu, All-oxide-based synthetic antiferromagnets exhibiting layer-resolved magnetization reversal, Science 357 (2017) 191
12. Jiangbo Lu, and Chao Ma*, Oxygen octahedral coupling and structural reconstruction at the intergrowth interface in bilayered Ca3Mn2O7, Acta Materialia, 129 (2017) 26
13. Liangbing Wang#, Wenbo Zhang#, Shenpeng Wang, Zehua Gao, Zhiheng Luo, Xu Wang, Rui Zeng, Aowen Li, Hongliang Li, Menglin Wang, Xusheng Zheng, Junfa Zhu, Wenhua Zhang*, Chao Ma*, Rui Si, and Jie Zeng*, Atomic-level Insights in Optimizing Reaction Paths for Hydroformylation Reaction over Rh/CoO Single-atom Catalyst, Nat. Commun. 7 (2016) 14036
14. Li-Wen Guo#, Pei-Pei Du#, Xin-Pu Fu, Chao Ma*, Jie Zeng, Rui Si*, Yu-Ying Huang, Chun-Jiang Jia*, Ya-Wen Zhang, and Chun-Hua Yan, Contributions of distinct gold species to catalytic reactivity for carbon monoxide oxidation, Nat. Commun. 7 (2016) 13481.
15. Min Meng#, Zhicheng Fang#, Chao Zhang, HongyangSu, Rong He, Renpeng Zhang, Hongliang Li, Zhi-Yuan Li, Xiaojun Wu, Chao Ma*, and Jie Zeng*, Integration of Kinetic Control and Lattice Mismatch to Synthesize Pd@AuCu Core-Shell Planar Tetrapods with Size-Dependent Optical Properties, Nano Lett. 16 (2016) 3036.
16. Chao Ma*, Yue Lin, Huaixin Yang, Huanfang Tian, Lei Shi, Jie Zeng, and Jianqi Li*, Direct Observation of Magnetic-ion Off-centering Induced Ferroelectricity in Multiferroic Manganite Pr(Sr0.1Ca0.9)2Mn2O7, Adv. Mater. 27 (2015) 6328.
17. Chao Ma, Lijun Wu, Wei-Guo Yin*, Huaixin Yang, Honglong Shi, Zhiwei Wang, Jianqi Li, C.C. Homes, and Yimei Zhu*, Strong Coupling of the Iron-Quadrupole and Anion-Dipole polarizations in Ba(Fe1-xCox)2As2, Phys. Rev. Lett. 112 (2014) 077001.
18. Xiaoguang Guo, Guangzong Fang, Gang Li, Hao Ma, Hongjun Fan, Liang Yu, Chao Ma, Xing Wu, Dehui Deng, Mingming Wei, Dali Tan, Rui Si, Shuo Zhang, Jianqi Li, Litao Sun, Zichao Tang, Xiulian Pan, and Xinhe Bao*, Direct, Nonoxidative Conversion of Methane to Ethylene, Aromatics, and Hydrogen, Science 344 (2014) 616.
(二)承担项目
1,国家自然科学基金委面上项目,过渡金属氧化物异质结界面的原子结构和电子结构研究(11574281),2016.1-2019.12,主持
2,国家自然科学基金委青年科学基金,强关联体系电子能量损失谱的实验和理论研究(11004229),2011.1-2013.12,主持
3,湖南省自然科学基金杰出基金项目,2020.1-2022-12,主持
4,安徽省自然科学基金面上项目,多铁材料A3Mn2O7的铁电极化研究(1608085MA18),2016.7-2018.6,主持
(三)授权专利
无